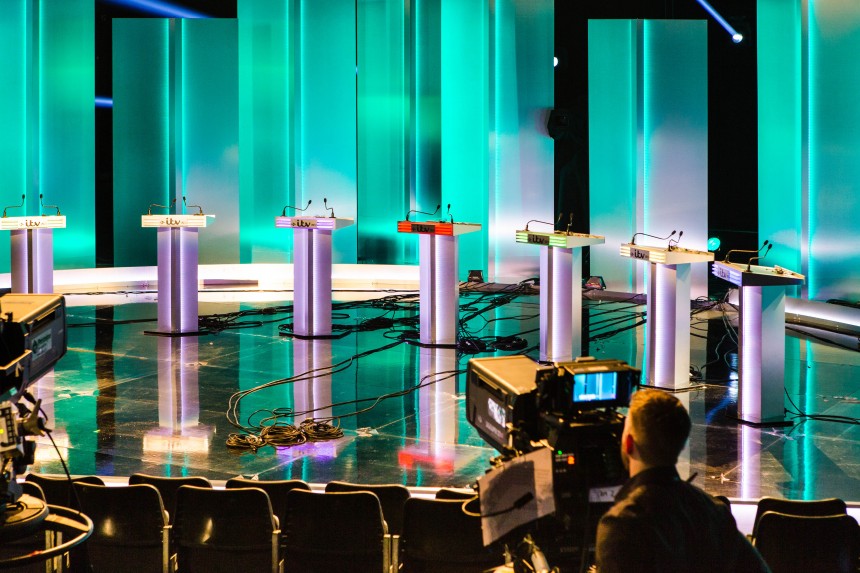 What time is it on?
8pm tonight, Thursday 2nd April on ITV with live coverage of developments right here all the way through the day and evening.
What is it?
It takes place at Media City in Salford with a studio audience of about 200 people. Ms Bennett will speak first in the opening statements of the debate while Mr Cameron will speak last. Each will give an uninterrupted one minute opening statement
There will then be up to 18 minutes of debate on each question; in all four "substantial election questions" will be addressed. The leaders will have no preview of the questions which have been selected by an editorial panel.
So who is standing next to who?
The results of a draw for podium places mean that the Green Party's Natalie Bennett will take the left-hand position followed, from left to right, by Mr Clegg for the Liberal Democrats, UKIP's Nigel Farage, Mr Miliband, Plaid Cymru's Leanne Wood, SNP leader Nicola Sturgeon and Mr Cameron
Where can we expect the bun fight?
Commentators have suggested that Ed Miliband is in an awkward position, likely to be drawn into direct debate with Nigel Farage on his right. Nick Clegg is also likely to be dreading a repeat of his one-on-one debates with the Ukip leader on immigration exactly a year ago today.
David Cameron is said to be happy with his spot out on the edge but it could leave him at risk of being left out of key debate topics – or see him drawn into uncomfortable discussions with Nicola Sturgeon the leader of the SNP.