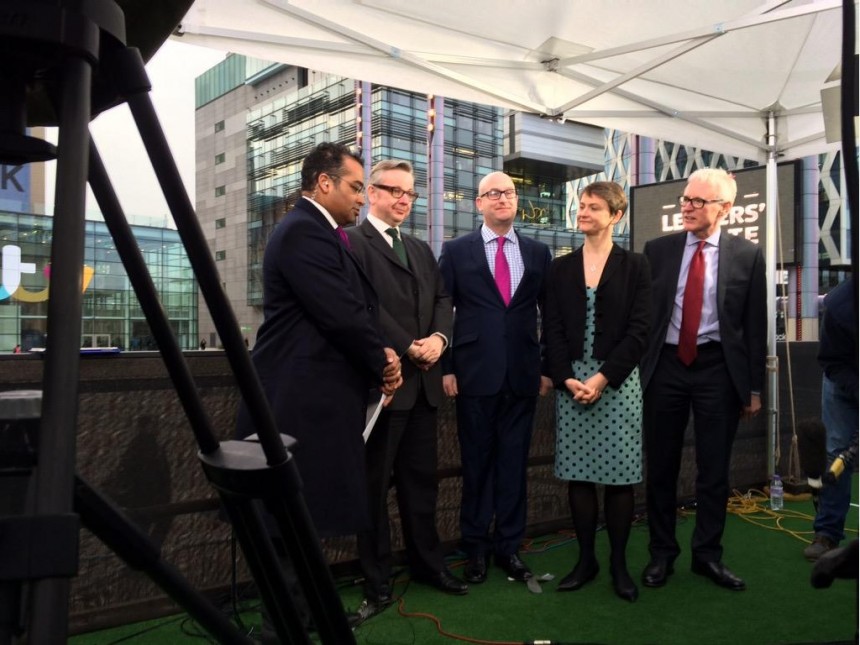 Tonight's Leaders Debate will be "a very telling visual demonstration" of the choices at this election predicts Michael Gove, warning that only a Tory majority government will prevent a "Frankenstein government, stitched together with the other parties."
Nick Clegg will show he's been very resilient says Norman Lamb: He's born a lot of criticism with "good grace", and shown that he's tough in the national interest.
What you're going to get tonight is "David Cameron and Nick Clegg agreeing with each other", predicts Yvette Cooper.
But it's the suggestion from Ukip Deputy Leader Paul Nuttall that the UK should save money from the international aid budget because "charity begins at home" that provokes some of the most heated debate here.