About 2,500 anti-nuclear protesters turned up to a rally in Glasgow along with SNP leader Nicola Sturgeon calling on politicians to scrap the Trident nuclear deterrent.
She railed against the huge cost of what she called the "morally obscene" weapon system: "around £3bn a year, peaking at an eye-watering £4bn in the 2020s".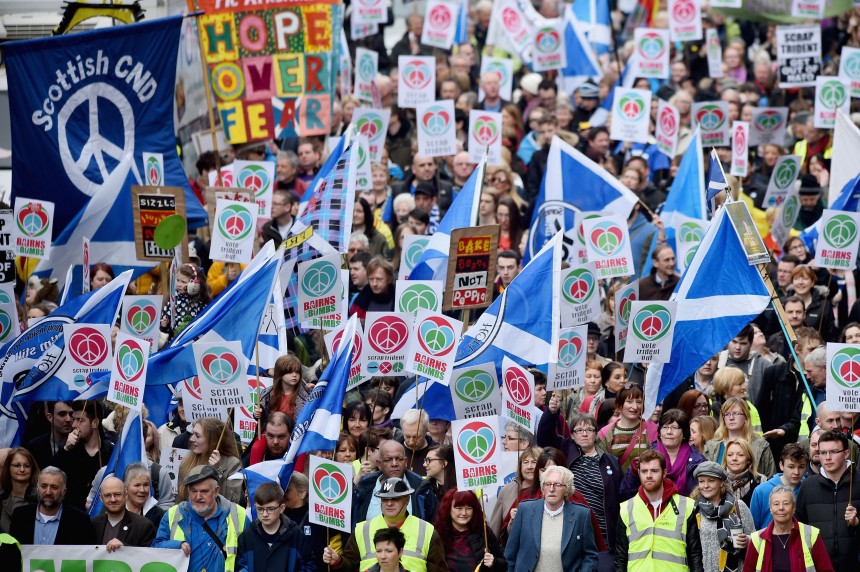 "You better believe Trident is a red line," she told the crowd at the "Bairns not Bombs" demonstration.
"We all know that Trident is morally unjustifiable, but at a time when the Westminster parties are all committed to forcing yet more austerity on us after the election Trident is economically indefensible," she said.
"Just think of what could be achieved with this money for the NHS, education or other public services – not just in Scotland, but across the UK."
Someone shouts from the crowd … Is anyone here from the Telegraph? #c4news #nicolasturgeon pic.twitter.com/gsB85j0ekC — James Blake (@jimblakey) April 4, 2015