It's Easter Sunday, and with the general election campaign now in full swing, David Cameron and Ed Miliband have used their festive messages to highlight the persecution of Christians.
In his video message, the prime minister said Easter was "time to reflect on the part that Christianity plays in our national life".
"The Church is not just a collection of beautiful old buildings; it is a living, active force doing great works across our country," he said.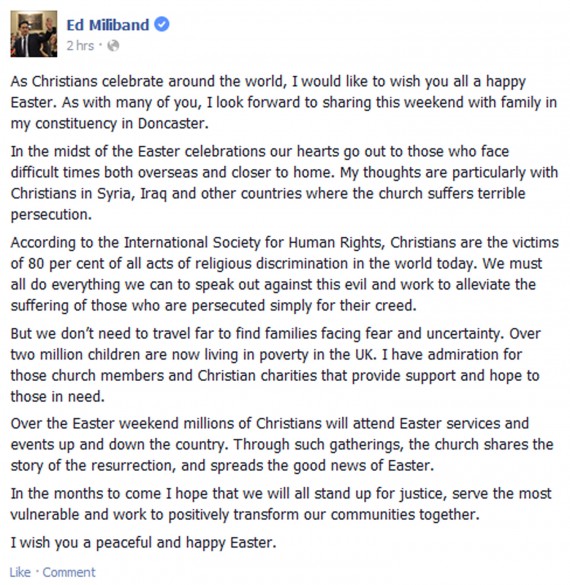 Mr Miliband, posting a message on Facebook, said "fear and uncertainty" were issues for Christians both in the UK and abroad.
"My thoughts are particularly with Christians in Syria, Iraq and other countries where the church suffers terrible persecution," he wrote.
Nick Clegg also shared his Easter message on YouTube. The deputy prime minister called the holiday a time of reflection and renewal.
He said the values that Jesus lived his life by "compassion, humility and forgiveness, resonate with people of all faiths, and none."