Ed Miliband had hoped to come across to voters as a "happy warrior" in the TV leaders' debate, according to speaking notes left behind in a dressing room.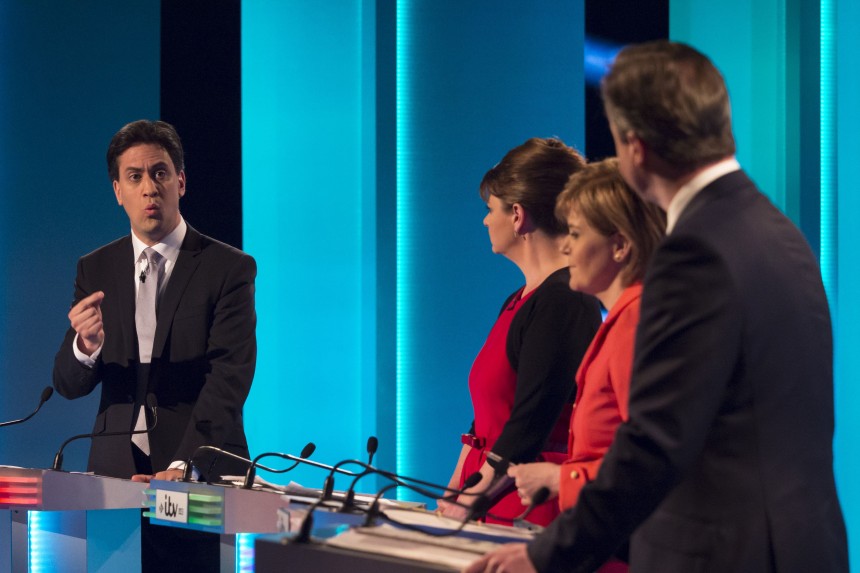 The phrase – originally from a Wordsworth poem but often used by US politicians including Barack Obama – was among the motivational messages and prepared answers to likely questions published by The Sun on Sunday.
Other reminders for the Labour leader's only chance to take on David Cameron directly during the campaign included turning negative comments into positive messages, remaining "calm … never agitated", to "relish the chance to show who I am" and talk to the camera to "use the people at home".
Among the notes were several ripostes that he deployed during the two-hour clash between seven party leaders, such as urging voters to "use their vote as a weapon to fight for the NHS, by kicking Mr Cameron out of Downing Street" when challenged over wanting to "weaponise" the health service.
Labour activist, Mark Ferguson of the LabourList website, said it was "pretty unforgivable" for someone to have allowed the notes to be left behind – but insisted some of the contents could be seen as "endearing".