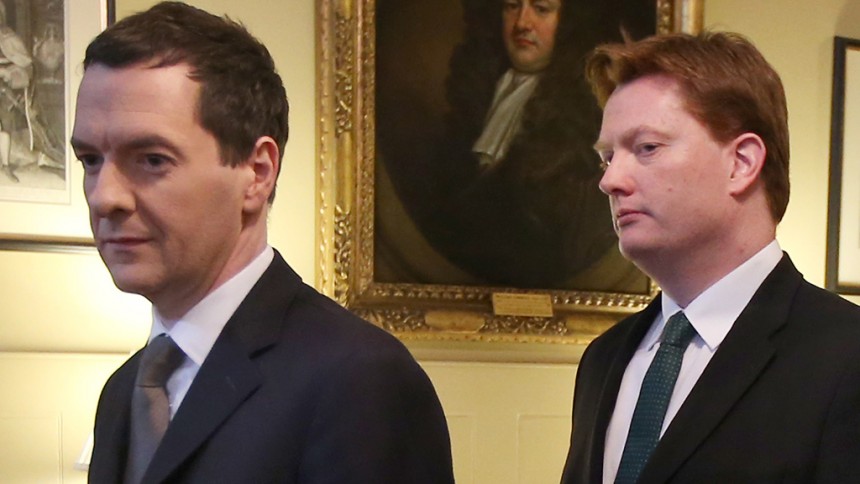 The gloves are off between the coalition partners as the Liberal Democrat Chief Secretary to the Treasury Danny Alexander "lifts the lid" on Conservative proposals for an extra £8bn of welfare cuts – which the Liberal Democrats vetoed.
Mr Alexander accused the Conservatives of being bent on "slashing support for families" and said he was revealing the plans because the Conservatives are "trying to con the British people by keeping their planned cuts secret".
Proposals
The Conservative proposals that Mr Alexander says the Liberal Democrats vetoed are:
– Limiting child benefit to two children, at a cost of £3,500 for a family of three.
– Removing higher rate child benefit for a first child at an average cut of £360 for every family.
– Means-testing child benefit – cutting £1,750 for a two-child middle income family.
– Removing child benefit from 16-19 year olds, a cut of over 1,000 for parents of a single child.
Mr Alexander said: "The Tories have turned their backs on the plan delivered in coalition government. Instead they want to cut £1,500 for 8 million households, singling out middle and low income families to bear the burden – and asking nothing from the best off.
"It's clear from our time in government that the Tories' target will be slashing support for families. I'm lifting the lid on this now because the Conservatives are trying to con the British people by keeping their planned cuts secret until after the election."
'Desperate stuff'
However,the Conservatives have disowned the proposals, saying they "don't recognise" any of them.
"This is desperate stuff from Liberal Democrats who are now willing to say anything to try and get attention," a Tory spokesperson said.
Chancellor George Osborne says another £12bn savings would be found by a Conservative government but has repeatedly declined to specify where the majority of these savings would come from.
Shadow Work and Pensions Secretary Rachel Reeves said: "This evidence confirms the Tories' secret plan to cut family budgets.
"As well as planning a £3.8bn raid on families' tax credits, this shows they want to make deep cuts to child benefit too."