Defence Secretary Michael Fallon has said the Labour party would trade away Britain's nuclear deterrent come a hung parliament by clubbing up with the Scottish National Party, which is strongly against renewing the Trident system.
Mr Fallon wrote in the The Times that Ed Miliband was "willing to stab the United Kingdom in the back to become prime minister" in an SNP deal, even though Labour has ruled out a formal coalition with the party.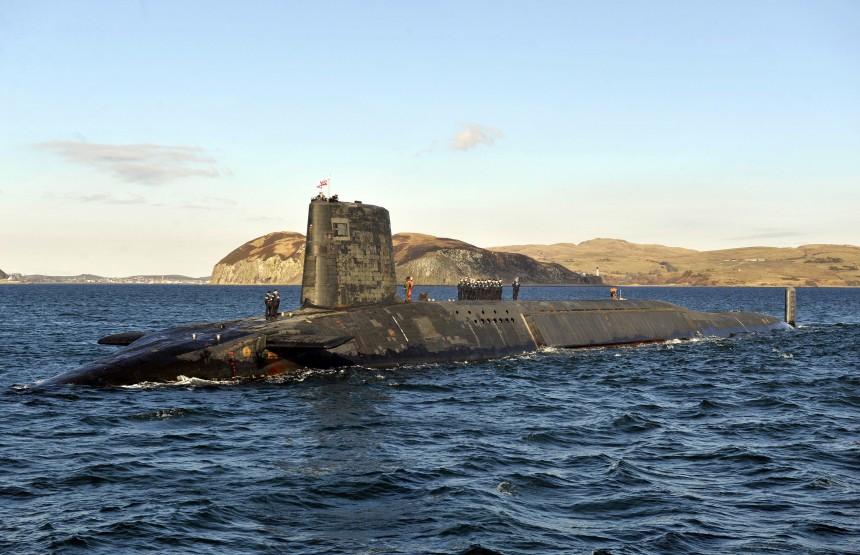 Shadow defence secretary Vernon Coaker said the Tories were "resorting to the language of smear" and said the Labour leader had made "crystal clear" that Britain's national security was not a matter for negotiation.
The Tories have committed to renewing the Trident-carrying Vanguard fleet of submarines with four new boats. Labour has previously floated the prospect of a cheaper renewal with three submarines, a policy adopted by the Liberal Democrats.
The SNP opposes any renewal of the Trident deterrent – their leader Nicola Sturgeon has called the issue a "red line".