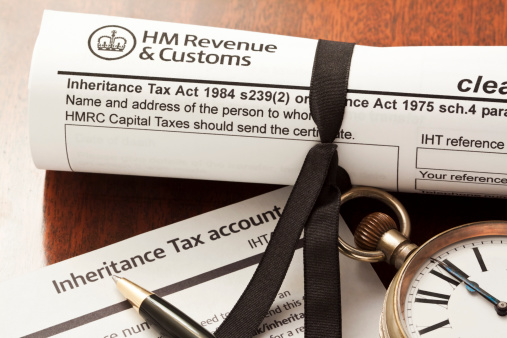 The Conservatives have promised to end inheritance tax on family homes worth up to £1m if they win the election.
David Cameron said: "We will take the family home out of inheritance tax. That home that you have worked and saved for belongs to you and your family.
"You should be able to pass it on to your children. And with the Conservatives, the taxman will not get his hands on it."
The Tories also promised to end inheritance tax in 2010, but the move was blocked by the Lib Dems while in coalition.
Labour called it a "panic move" and the Lib Dems said the policy smacked of "desperation".
The details
The scheme would come into effect from April 2017 under a Conservative government.
Parents will see their existing £325,000 allowance increased to £500,000, transferable on the death of one spouse. So a property worth £1m could be passed on to children tax-free.
The Tories say 22,000 families will be affected by 2020.
The scheme is estimated to cost £1bn and will be paid for by a raid on pension tax reliefs for people earning over £150,000.
The allowance would taper away to nothing for people with homes worth more than £2.35m.
Labour say people who own £2m homes would get a tax cut of £140,000.
The party's Treasury spokesman Chris Leslie said: "This is just the latest panicky promise from the Tories, but we've heard it all before. The Tories made a promise on inheritance tax before the last election and they broke it.
"At a time when our NHS is in crisis and most working people are paying more under the Tories, it cannot be a priority to spend £1bn on a policy which the Treasury says would not apply to 90 per cent of estates."
The Chancellor, George Osborne, told the BBC's Andrew Marr Show: "Conservatives support the basic human instinct to provide for your children. We believe that your home which you have worked for and you have saved for should belong to you and your family, not the taxman."