The French ambassador, the SNP leader and the prime minister – it reads like the start of a bad pub joke, but it's just the latest twist in the hung parliament guessing game.
The SNP leader splurged a volley of tweets last night denying claims she wanted David Cameron to stay in Downing Street, after the Daily Telegraph reported she had expressed her preference to the French ambassador in February.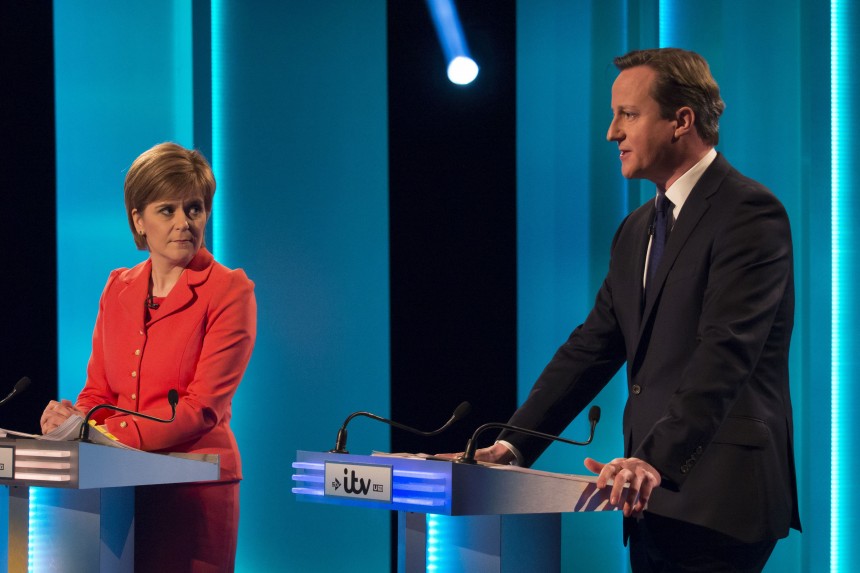 She is also claimed to have said Ed Miliband was not "prime minister material", a position that could – if true – threaten to jeopardise her announced wish to form a "progressive" alliance with the Labour leader.
.@simon_telegraph your story is categorically, 100%, untrue…which I'd have told you if you'd asked me at any point today

— Nicola Sturgeon (@NicolaSturgeon) April 3, 2015
French officials were quoted as denying that Ms Sturgeon expressed any preference for a leader.
.@Telegraph don't you think you should update this story with the statements from both myself and the French Ambassador that it's untrue?

— Nicola Sturgeon (@NicolaSturgeon) April 3, 2015
Does the spat threaten to undermine a possible future alliance between the SNP and Labour? Ed Miliband has already said Labour will not go into a formal coalition with the SNP if the election results in a hung parliament.