…and Labour and the Conservatives are neck and neck according to a poll by ComRes for ITV News and the Daily Mail.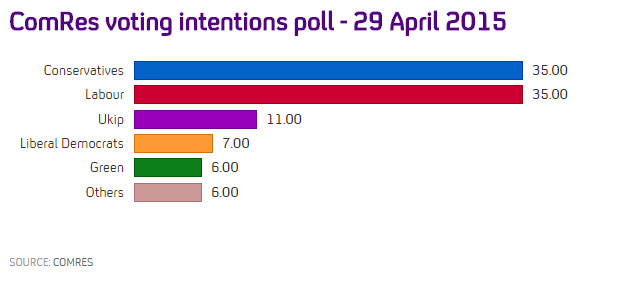 The poll of over 1,000 potential voters on 27 and 28 April saw Labour given a three percentage point boost, to 35 per cent, and the Tories falling by one point to 35 per cent.
With the polls so close much will be depend on those who have not decided yet or may still change their minds – 40 per cent of those polled by ComRes fall into this category.